Bishkek, Nov. 10, 2021 / Kabar /. Minister of Foreign Affairs of Kyrgyzstan Ruslan Kazakbaev, within the framework of his first official visit to Italy, visited the Vatican city-state, where he had a short audience with Pope Francis.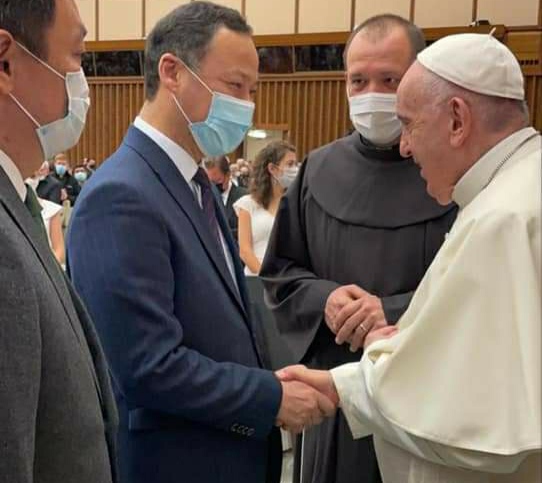 The press service of the Foreign Ministry said that during the audience Pope Francis conveyed his best wishes to the leadership and the people of Kyrgyzstan.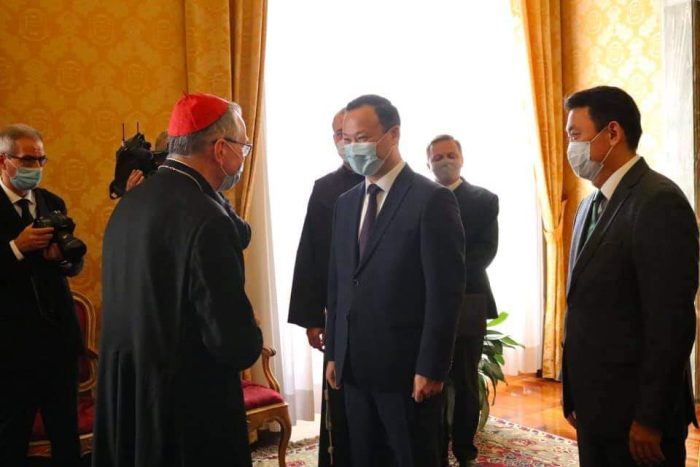 Minister Ruslan Kazakbaev also met with the Vatican Secretary of State Piero Parolini (Head of Government). During the meeting, the sides noted the need to strengthen bilateral cooperation between the countries in the political, cultural and humanitarian spheres, as well as expand the legal framework.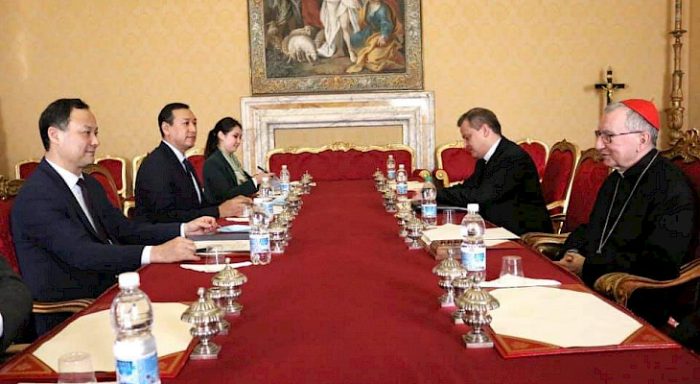 Vatican Secretary of State Piero Parolini expressed readiness to intensify cooperation with Kyrgyzstan, including the exchange of information in the field of archival research.
The sides also exchanged views on the international and regional agenda in the context of maintaining peace and stability. Issues of interreligious tolerance were discussed separately, in particular, special attention was paid to issues in the field of education.
In connection with the upcoming 30th anniversary of the establishment of diplomatic relations between Kyrgyzstan and Vatican in 2022, Minister Ruslan Kazakbaev invited the Vatican side to consider concluding an Agreement on Enhanced Cooperation between the Kyrgyz Republic and Vatican, which would also cover education and culture. In turn, the Vatican Secretary of State accepted the proposals of Minister Ruslan Kazakbaev to expand the legal framework of the two countries, as well as to organize mutual visits at high and highest levels in 2022.
Following the meeting, the sides expressed mutual readiness to develop Kyrgyz-Vatican relations in areas of mutual interest.