Jesuit Brother published an album on mountains in Kyrgyzstan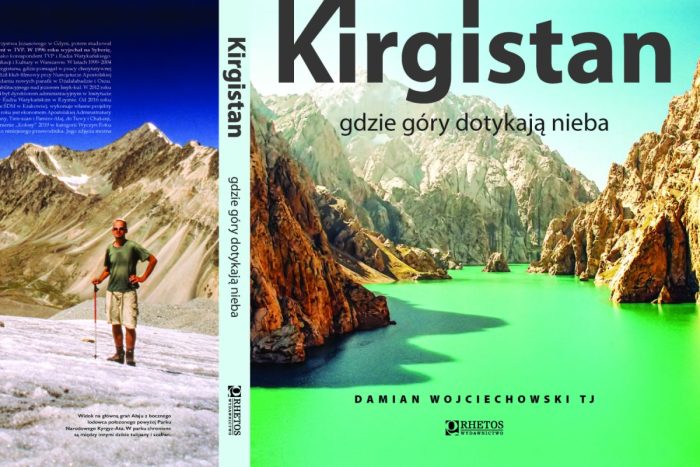 So far, no one in the world has undertaken the task of showing and describing the mountains of Kyrgyzstan (Tien-Shan, Alay, Pamir) in such a comprehensive and beautiful form. This month, Brother Damian Wojciechowski SJ, a missionary in Kyrgyzstan and a mountain guide, promoted his album about this mountainous, little-known country, and, as it turns out, more and more visited by tourists.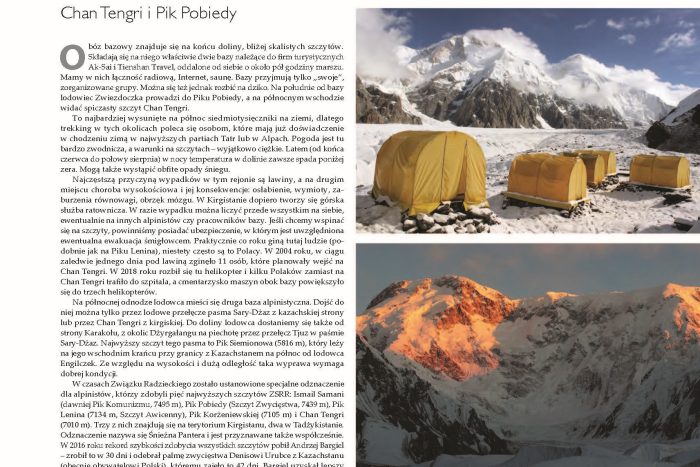 On 240 pages of the album you can admire 389 photographs presenting not only the Kyrgyz mountains, but also the inhabitants, their culture, customs and history. The album of the Rhetos Publishing House "Kyrgyzstan – where the mountains touch the sky" published in Polish is also a guide that discusses the individual mountain ranges in detail, highlighting their advantages in various types of tourism and mountain activities. The whole is complemented by maps that allow you to find out about the topography of the Kyrgyz mountains and practical information for those who want to visit this country in Central Asia.
This extremely colorful publication of Brother Wojciechowski is an album for those who have already been to this picturesque country and a guide for those who would like to visit it.
The mountains make up 94% of Kyrgyzstan's territory, and their average height is 2750 meters. You can practice mountaineering here: Pobeda Peak 7439 m, Lenin Peak 7134 and Khan Tengri 7010. Hundreds of peaks 4-5 thousand meters high are still waiting for their conquerors. Some of them, such as those in the Kakshaal Too range and in the Turkestan Mountains, are a challenge for the best mountaineers, those who are able to spend several days on a vertical wall. The Kyrgyz mountains offer us a huge number of places where you can do rock climbing. And of course, hundreds of routes for more demanding trekking. The mountains are still virgin and they are waiting for nature lovers and climbing enthusiasts.
The income from the sale of the album is intended to support the Jesuit Center for Recreation and Rehabilitation for Children located on the shores of Issyk-Kul Lake (issykcenter.kg).
The last part of the album tells about the Catholic Church in Kyrgyzstan, especially about the activities of the Jesuit center on Issyk-Kul Lake.
The album "Kyrgyzstan – where the mountains touch the sky" can be purchased for PLN 79 at the Rhetos publishing house: rhetos.istore.pl
https://jesuits.eu/news/1904-where-the-mountains-touch-the-sky