From the 24th to the 30th of July, the first session of the Summer Theology School was inaugurated. For the first time, these potential lay leaders of the Catholic Church in Central Asia had the possibility to participate in academic courses devoted to theological studies.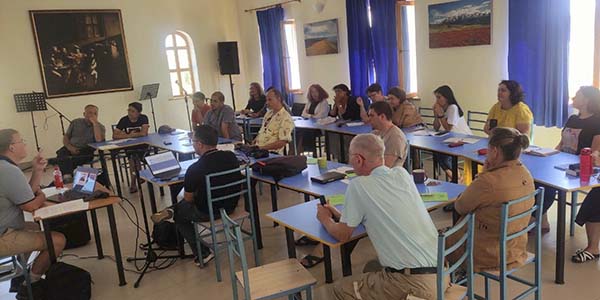 Twenty participants from Kyrgyzstan, Uzbekistan, and Kazakhstan participated each day in four lectures. Courses were conducted in Russian. During the current summer session, the organizers offered the following courses: History of Christianity in Central Asia; Introduction to Moral Theology; Introduction to the Bible; as well as Selected Questions in Christian Anthropology.
The courses were conducted by Fr. Tomas Garcia, SJ, professor at the Papal Gregorian University in Rome; Mr. Kevin White, scholar of Church History from Almaty, as well as by Jesuit Fathers from Kyrgyzstan—Fr. Anthony Corcoran and Fr. Rafal Bulowski.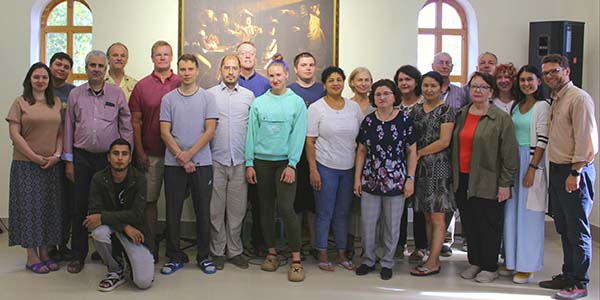 The main idea of the Summer Theologica School was to provide local Catholics with the possibility of academic and intellectual experience in the sphere of Theology. In addition to receiving specialized knowledge, participants likewise had the possibility to engage in discussion and in interesting intellectual arguments. Each day a "round table" was conducted in which participants of the school shared impressions which were inspired during the day. In free time between course lectures the participants of the school prayed together, socialized, and shared experiences of their local Churches.
Unfortunately, Catholics from Tajikistan were unable to participate in the Summer Theological School because of the tense circumstances at the Kyrgyz-Tadzhik border.
The Jesuit community in Kyrgyzstan organized the Summer Theological School. Participants were sent by local Ordinaries. Both participants and organizers completed the current meeting in Issyk-Kul with the desire and hope to continue next year.
https://jesuits.eu/news/2153-summer-theological-school-in-central-asia