Catholic youth in Kyrgyzstan have been meeting at the beginning of the year at Issyk- Kul for several years already. This year we were able to organize a gathering like this, too. Such meetings help support the spirit of Christian faith and worldview of the young Catholics of Central Asia.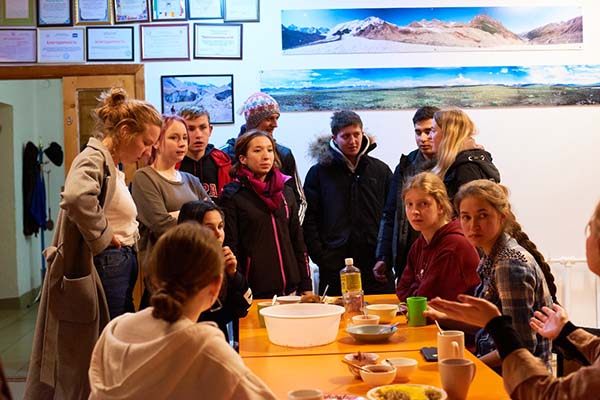 Almost 30 young people (aged 16 – 23) participated in the meeting this year. During first two days the youth were involved in winter sports, mainly snowboarding. This was made possible through the generosity of a Protestant community in Bishkek. Some years ago, we received more than 20 snowboard sets for the development of the youth ministry. Some of the participants were perfecting their skills, while the rest were just getting started with snowboarding.
The next two days the young people participated in an intensive spiritual program. This year we concentrated on the theme of Christian vocation. Hence there is the title of our meeting – "In Search of Happiness." The lay leaders were responsible for talking about vocation to a family life and parentho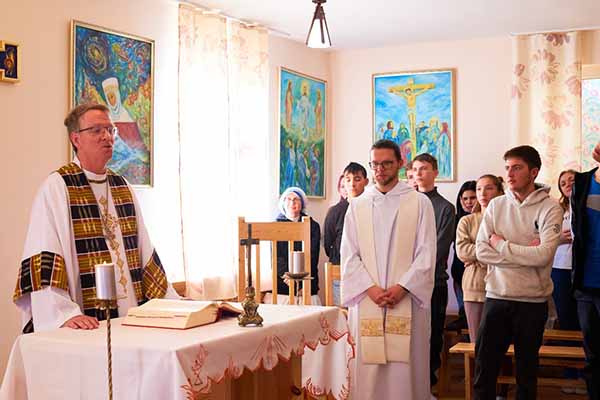 Three sisters from different Congregations (Franciscan School Sisters, Sisters of Consolation, and Sisters of Mother Teresa) spoke about the monastic vocation. The sisters shared their personal stories of vocation.
The vocation to the priesthood was the topic of a conversation held by the Jesuit Fathers, Anthony and Raphael, who in an interesting way (a mutual interviewing) shared their testimonies and meditations, and answered the questions of the participants.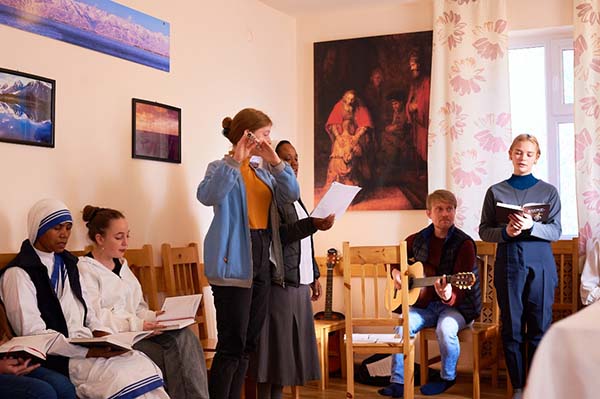 During the meeting, the leaders organized one activity that was a pleasant surprise for the youth: on the last day, participants were invited to live the Christmas Eve over again. Most of the young people don't have the experience of this Catholic tradition at home. Together we prepared the food and decorated the room. During the dinner in elegant clothes, we sang Christmas carols and shared gifts. Everything turned out really beautiful and homely warm and cozy. It seems that this evening will stay in our memories for a long time.
Source...