At the turn of November and December, Father Mateusz Orłowski SJ visited Kyrgyzstan and gave a series of art workshops called "School of Realistic, Western Landscape". Classes took place in main educational centers in the south of the country – in the cities of Osh and Jalalabad, and in the north – in Bishkek. In Osh, the participants of the workshop were students of the Faculty of Fine Arts of the State University. In Jalalabad and Bishkek, workshop was given for slightly younger students of local Arts High Schools.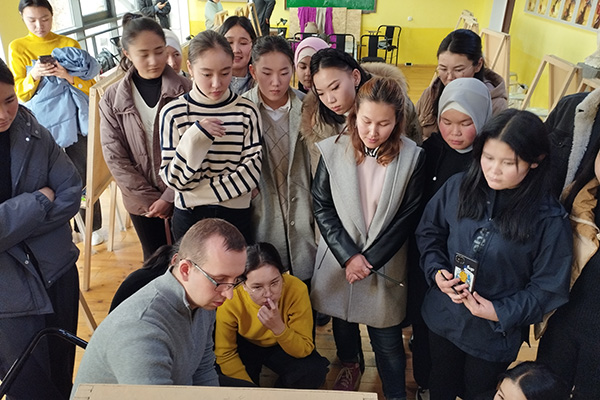 Father Mateusz's classes met with great reception of students and aroused strong interest among teachers. In addition, father Mateusz had the opportunity to meet local artists and see their art. These meetings gave a chance to share the experience of creativity and learn about different approaches to the contemporary art in the West and Central Asia.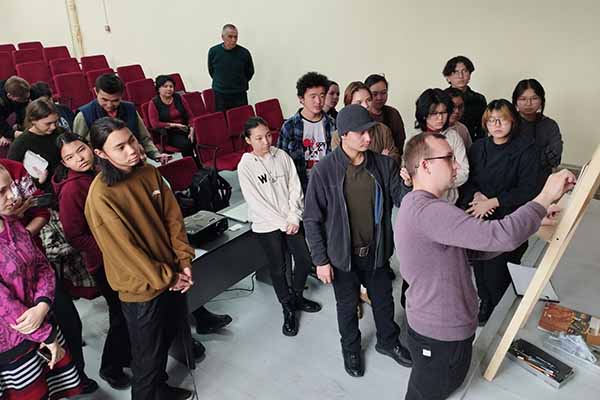 Father Mateusz's stay in Kyrgyzstan lasted two weeks. It was a part the Jesuit Mission in Kyrgyzstan, who tries to  activate participants in academic, cultural and social life. The field of art was and still is an important ambassador of Christian values.